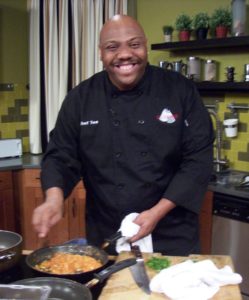 Washington, D.C. native Terrell Danley, aka Chef Tee, is one of the most well-known and respected chefs in the nation's capital. His stints as Executive Chef for Georgia Brown's, The River Club, Sam & Harry's Restaurant Holdings and Clyde's of Chevy Chase are just some of his resume highlights. Chef Tee graduated at the top of his class from the Culinary Institute of America. He served as Executive Chef and General Manager of the former BET On Jazz Restaurant. His restaurant Crēme Café was a hotspot in the District's historic U street corridor for a decade before it closed. He was also the General Manager of the DC Central Kitchen Café.

Chef Tee gets satisfaction from seeing chefs he's mentored excel. His protégés include Chef Rahman "Rock" Harper, who won season 3 of Fox's Hell's Kitchen with celebrity Chef Gordon Ramsay, and Chef Mike Walters, who beat celebrity Chef Bobby Flay on Food Network's Beat Bobby Flay.

Chef Tee is a D.C. Battle of the Chefs champion, and he earned runner-up honors in Food Network's Chefs vs. City competition. Even more impressive are his vision and drive which have helped catapult him to the top of his profession despite a late start. He did not become a chef until he was in his late twenties. Before that, Chef Tee was a math and computer science teacher who cooked for fun.

"I used to cook for my family and friends," he recalls. "Mom, dad, sisters—everyone in my family can cook. I was a mean baker."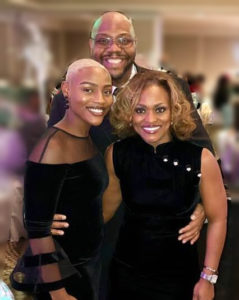 As a two-time nominee for the Restaurant Association of Metropolitan Washington's "Chef of the Year" award, Chef Tee is a media favorite.  He is no stranger to television having done cooking demonstrations on NBC 4, Fox 5 and WUSA 9.  On radio, he has been a frequent live guest on WHUR.  In print, Terrell has been quoted by publications as varied as The New York Times, The Washington Post, The Washington Times, Restaurants & Institutions, Bartender, Black Enterprise, Heart & Soul and Frontier Magazine.

Chef Tee's restaurant honors include two stars from The Washingtonian's "100 Best Restaurants-1996," Best Restaurant in the People's Choice Awards at the 1996 Taste of D.C., "Golden Carrot Award" nominee, three stars in the Hill Rage, three and a half cups in The Washington Times, one of Washington D.C.'s Hotspots in The New York Times and a Zagat Guide Excellent Rating from his affiliated restaurants.
The D.C. native recently returned to education. He is currently the Director of Programs at Reach Incorporated. 

Chef Tee is pictured with his wife, Portia and daughter, Nina. The Danleys live in Washington, D.C.